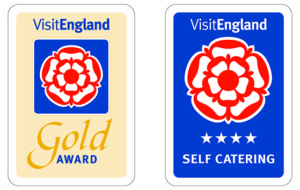 You can check our availability and prices on this website but to make a booking or to enquire further about the property then please contact us using the details below. After your initial enquiry to reserve your dates please complete our Printable Booking Form ensuring that you`ve read our Booking Terms.  Please note as of 1st January 2015 the property was non-smoking.
Mrs Jo Leiper
Bygate,
Black Heddon,
Newcastle upon Tyne.
NE20 0JJ

Tel:  +44 (0)1661 881506
Email: stay@seawinds-lownewton.co.uk
Facebook: facebook.com/seawindslownewton
Twitter: twitter.com/lownewton


Access Statement – As part of it's on going commitment to equal opportunities Seawinds will endeavour to ensure that disabled people receive the same standards of service as everybody else. If you would like to receive a written access statement, which includes all physical information specific to each cottage, please contact us further. This should help you to make an informed decision as to whether our cottages meet your particular requirements.